Are you a business owner facing the challenges of keeping up with new trends and technology? Or You have been experiencing never-ending tasks and responsibilities in order to boost efficiency? If your answer is yes, then IoT is the technology that can help you with all the business-related trouble. 
IoT is the Internet of Things where physical devices are connected to the Internet and can communicate with each other. When combined with the business can get you unprecedented insights into your operation. It will keep your business going smoothly by tracking asset performance, monitoring the supply chain, and automating daily tasks with ease. This article will walk you through the opportunities and challenges of IoT in software development.

Complexity in Cyber Threat

:

T

he rise of

technology at an unprecedented pace has brought many benefits, yet it also introduced

numerous

threats and the cyber threat is one of them. Day by day, attackers have been

coming up with

new strategies and advanced methods to

gain unauthorized access to victims and steal their information. Due to this, organizations and businesses are vulnerable to ransomware attacks that can have severe consequences that can lead

them financial losses

and reputational damage.

Now

software

developer's

responsibility is to create a software application that can address

security challenges. As a result, they go through enormous pressure to ensure top prioritizes security while developing the software. An

IoT

with limited computing resources and a lack of robust security is seen as an attractive target by hackers. Once the attackers gain access to

IoT

devices

can easily steal data and launch a border attack.



Lack of Regulation

:

IoT

being quite new in the

industry

lacks comprehensive regulation

to address some challenges. On the other

side

, the traditional framework does not cover

the complexities of

IoT

. Because of this reason, it faces challenges in terms of security and privacy regulations.

IoT

devices being vulnerable to data breaches has raised security concerns over user's data.

It's

true that

IoT

technology is evolving but its regulation also needs to adapt to new challenges.



Bandwidth Constraint

:

It's

pretty obvious

that the device and

many applications

require constant communication consume a hell lot of data. So whenever multiple devices come to use together, it causes bandwidth challenges. Well, it is a common issue in every household that various devices are connected to the available bandwidth. This can lead to many potential issues with the performance of the devices.



Difficulties to Manage Customer

:

First

IoT

industry

needs

to familiarize

itself

with many customers

to gain their trust and ensure that these technologies

won't

cause harm to them. To gain the trust of users and keep

maintaining

is a huge challenge for the

IoT

industry. One of the main challenges is security as

IoT

heavily relies on devices that are connected to the internet. Since data is

pretty much

available

in the cloud, hackers can easily steal the sensitive information of users. For this reason, it needs to

provide

robust software to protect data to counter security threats. Making customers feel safe is

a must

and they should also take the security of the customer's sensitive data seriously.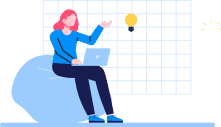 Don't miss out on your chance to work with the best!
Apply for top job opportunities today!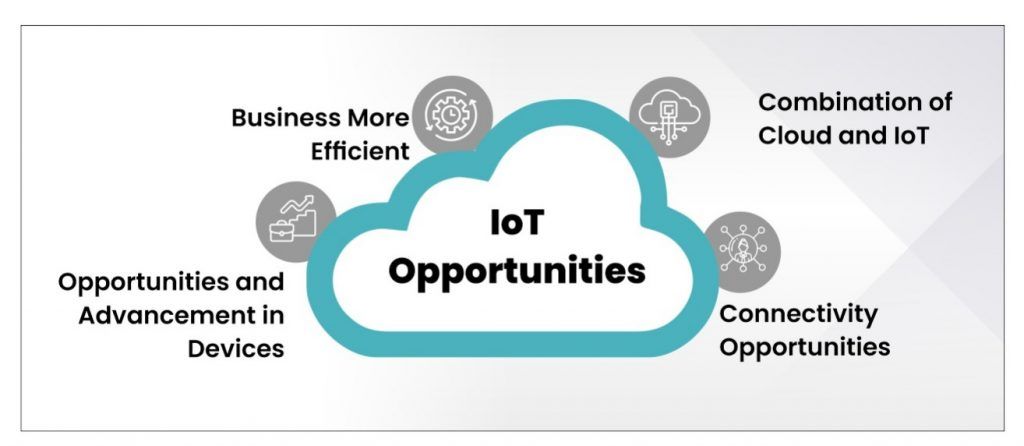 Business More Efficient

:

It

helps businesses with automated

tasks

, meaning processes are going

at

a

fast pace with a few mistakes.

IoT

is brimming with valuable data and businesses

leveraging

this data can get insight into their customer's behaviors and tracking inventory for stocks. By using this, businesses can

come up with

unique and smart decisions to tremendously boost their profit. Overall,

IoT

has opened many doors for opportunities for

businesses

and

stay

ahead of their competitors.

 



Combination of Cloud and IoT

:

Cloud computing and

IoT

make a perfect match and m

any

tech

giant companies have

formed an alliance for the future growth of the cloud service. They

invested large sums of cash in cloud data stores

t

o ensure easy use of smart devices and improve the working of

smart

applications. When a tech giant teams up with cloud computing does not only helps smart devices work well but also offers support to developers to create new interesting

IoT

apps.

 



Connectivity Opportunities

:

As we are well aware the

IoT

relies on devices connected with the internet.

There is a huge possibility in the modern-day market

with

reliable

IoT

connectivity. One of the big factors

of this is to ensure reliable internet connectivity for proper functioning. A reliable connection is crucial in today's digital age as no one likes to use

devices

with bad Internet connectivity.


 

Opportunities and Advancement in Devices

:

There has been significant growth in

the new

IoT

devices such as smartwatches and vehicles. With the passing of every year, these devices are evolving in an advanced way. The concept of self-driving cars and smartwatches to track sleep patterns was just a sci-fi movie. Due to the rapid rise in technology, Apple and Tesla have brought this into reality. Nowadays,

we have

witnessed

every fitness

freak dependent on their smartwatch to count their calorie intake and calorie burn.

But that being said, we are still in the early phase of this development.

There are many exciting possibilities for customers in the future in terms of vehicle connectivity with the internet and the next

advanced

device in the world of

IoT

.

 



Now you know how IoT can revolutionize the business, but there are also many challenges that include security, reliability, and project complexity. To adapt to IoT is like stepping into the innovative and data-driven world. In order to succeed, one must understand these opportunities and challenges. So we have reached the end of this article. 
Take control of your career and land your dream job!
Sign up and start applying to the best opportunities!